WEBSITE DESIGN
WordPress is Easy To Manage
WordPress comes with a built-in updates management system. This allows you to update your plugins and themes from within your WordPress admin dashboard.
WordPress also notifies you when there is a new version of WordPress available, so you can update your site by simply clicking a button.
To protect your data from any accident or hacking, you can easily use a WordPress backup plugin to automatically create backups and store them safely on a remote location.
WordPress is SEO Friendly
WordPress is written using standard compliance high-quality code and produces semantic markup. In non-geek terms, this makes Google and other search engines love WordPress.
This is why WordPress sites tend to rank higher than others in search engines.
By design, WordPress is very SEO friendly out of the box. You can also use WordPress SEO plugins to further optimize your website. For complete step by step instructions, see our ultimate WordPress SEO guide to properly optimize your website.
WordPress is Safe and Secure
WordPress is developed with security in mind, and it is considered to be a very safe and secure platform to run a website. However, just like the real world, the internet can be an uncertain place.
There are intruders out there who want to get their hands on as many sites as they could. To protect your WordPress site, there are a few simple things that you can do to make it even more secure. For details, see our step-by-step WordPress security guide for beginners.
We use Sucuri on our websites to protect against common threats such as brute force attacks and malware.
WordPress Can Handle Different Media Types
WordPress is not just limited to writing text. It comes with a built-in media uploader to handle images, audio, and video files.
WordPress supports oEmbed enabled websites which means you can embed YouTube videos, Instagram photos, Tweets, and Soundcloud audio by just pasting the URL in the WordPress post editor.
WordPress Is So Versatile
With WordPress and the aid of the world of Plug-ins, WordPress can be used to build a myriad of different types of websites:
Blog or Personal Website
Business Website
eCommerce
Job Board
Business Directory
Question & Answer Website
Non-Profits and Religious Websites
Portfolio Websites
Online Communities
Coupon Website
Auction Websites
Multilingual Websites
Knowledgebase / Wiki Websites
Podcasting Websites
Niche Affiliate Websites
Photography Websites
SEARCH ENGINE OPTIMIZATION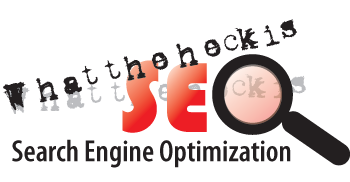 Search Engine Optimization (SEO) is the process of getting Website Traffic from the free, organic, editorial, natural or earned search results on Search Engines.
All Major Search Engines such as Google, Bing, and Yahoo have unpaid Primary Search Results, where web pages and other content such as videos or local listings are shown and ranked based on what the Search Engine considers most relevant to their Search Users.
Effective Search Engine Optimization Programs begin with some very Comprehensive Keyword Research. We will Generate an SEO Analysis Report that will give a detailed analysis of your Websites Search Engine Readiness as well as to compare your Website to your Competitors that share the same 'Keywords and Phrases'.
WEB HOSTING
Vantage Media Marketing Website Customers are not required to use any of our Webhosting Services,
Vantage Media Marketing offers Personalized Search Engine Optimized (SEO) Webhosting on our own Custom Configured Certified Search Engine Optimized Dedicated Webhosting Server. This Server is offered Exclusively to our own Vantage Website Customers.
WHAT IS SEO WEBHOSTING?
SEO Webhosting is served on a Custom Configured Certified Search Engine Optimized Dedicated Webhosting Server for the Purpose of Increasing the Searchability of the Website to the Major Search Engines giving the Website a much better Search Listing Position – Generating More Traffic and More Sales.
To do this, our Search Engine Optimized Server hosts your Website on unique IP Addresses on a Dedicated Server, not a Shared Server. This allows Multiple Websites to run on the same Server to interlink while being ranked independently by the Major Search Engines.
Therefore, SEO Hosting is much more beneficial to entities with a few or many websites.
Say No To Shared Hosting
Shared web hosting service is the cheapest web hosting type available which provides shared resources, shared IP that leads to downtime of a website, hacking issues etc. Google doesn't prefer websites that are hosted on a shared server as it is against the principles of SEO.
Shared Resources
As the name implies, you share resources with other customers, which means your site performance won't be the fastest. If those other customers use a lot of resources, it can affect how fast your site loads.
Shared Webhosting for Minimal SEO
If you're just starting out with one or more small sites, a shared hosting plan is fine. It's the most basic and cheapest form of hosting, geared towards hobbyists.
WHY SEO WEBHOSTING?
Do not underestimate the importance of the right hosting server and software. They are among the contributing factors to executing one of the most important online strategies for increasing website traffic and conversion — a strategy you're probably familiar with if you're reading this site. It's called "Search Engine Optimization."
Our Custom Configured Certified Search Engine Optimized Dedicated Webhosting Server:
Our dedicated server is custom equipped to support such options as CGI, Pearl and Java scripts; PHP Applications; SQL and Access Databases; Dynamic Forms, Streaming Audio, and Video; High Bandwidth Applications; Maximum Security, Spam and Virus Protection; Email Services with forwarding, auto-responding Webmail; and much, more…
IMPORTANT NOTE: With our Personalized Webhosting service you still maintain complete control of and access to your website on our server and can move it to another server at any time. Personalized Webhosting is only $20 a month.
NOT SHARED WITH OTHER WEBSITES
DEDICATED RESOURCES
WEBSITE SUPPORT
Website Support capabilities for almost all of the features that you will require, support that you just can't get on a shared webhosting service.